PRESENTS...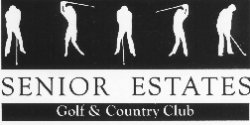 Woodburn Senior Estates Golf and Country Club has it all! Own your own home, enjoy luxurious country club facilities, play golf, live your active lifestyle with friendly neighbors and all of the conveniences of a thriving community.

There are nominal homeowner dues which cover maintenance and operating costs of the million dollar plus club house and common areas including the indoor pool, jacuzzi, fitness room, auditorium, pool-card-shuffleboard-craft rooms and much more. The green fees help support the USGA -Rated 18 hole, 5398 yard, par 72 golf course. There is also a restaurant in the club house.
We have a variety of homes ranging from six hundred to over fifteen hundred square feet. Construction began in 1961, and early homes were one or two bedroom, one bath with a single garage. As demand changed, home sizes increased to include second baths and double garages. Resale prices range from about $100,000 to over $200,000. Most sales are in the $115,000 to $130,000 range.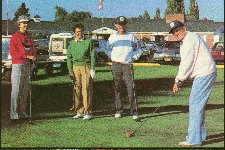 Medical facilities are readily available with hospitals in Salem, Tualatin and Silverton about 25 minutes or less away. There are many medical practitioners within blocks of the community. A short walk, bike, golf car or motorized wheel chair takes many residents to the shopping center. Woodburn is conveniently located just 30 miles from downtown Portland and slighty over an hour to the beautiful coast or mountains. Portland International Airport is about 40 miles, all by freeway.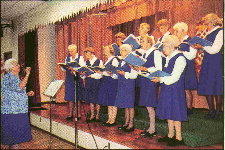 We appreciate your interest and will look forward to showing you our unique community and facilities along with all homes available. We are members of the Portland Area Multiple Listing Service as well as our local association, so we can provide you with all of the currently available homes. When you plan to visit us, advance notice of your arrival would be greatly appreciated and please contact us if you have any questions. For your convenience, please feel free to use our toll-free number at 1-800-440-8301.
BACK TO HOME